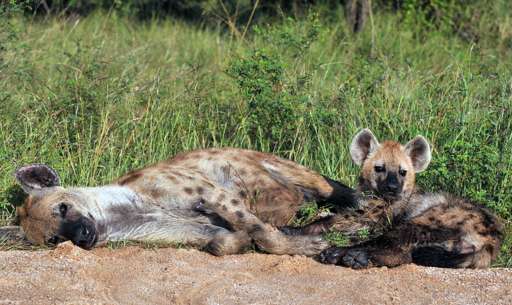 Residents did not hear screams or shouts when hyenas ate most of a 45-year-old man in Kenya's Ongata Rongai town, near the Nairobi National Park, the Kenya Wildlife Services (KWS) says.
This raises the possibility that the man was killed elsewhere and his body dumped at the spot where it was found or the man died of alcohol poisoning before the attack on Monday night, said KWS spokesman Ngugi Gecaga.
Police took the body to a mortuary yesterday morning and a post-mortem would establish the exact cause of death, he added.
Mr Gecaga confirmed that hyenas - not lions, as reported by a local newspaper - fed on the man's body.
His family has been informed of his death and is said to be extremely distressed.
Share this story and leave a comment.