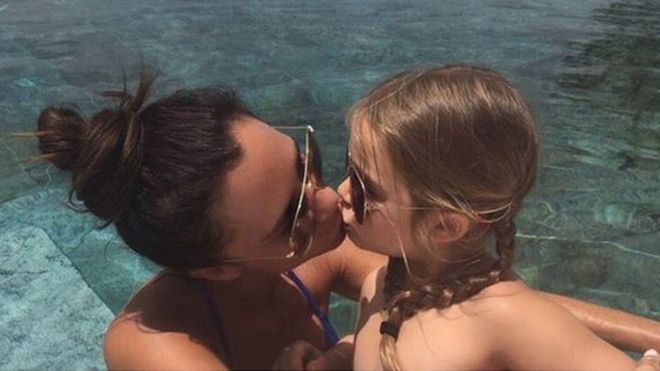 This picture of Victoria Beckham kissing her daughter Harper on the lips has already been liked more than half a million times. But there has also been a backlash against it. Why?
No it's not the matching sunglasses that people are discussing. It's a mother giving her five-year-old daughter a birthday kiss - on the lips. "Gorgeous picture," writes one person. "Beautiful picture! Shows the love between mother and daughter," posts another, echoing the sentiments of most people.
But a quick glance at the comments beneath Victoria Beckham's
Instagram post
indicates that not everyone sees it the same way. "It's nice but you're not supposed to kiss you're children on the lips. I'm not trying to be rude but it's true," comments one detractor. Another wrote: "Not a fan of kissing my kids on the lips..That's just me."
While these comments, and others like them, stop of short of full-on criticism of the fashion designer's actions, they express a vague sense of unease about the image - an unease that has, in turn, caused consternation among others.