- A female bodybuilder from Iran was arrested for exposing her "uncovered" body on social media
- Iranian bodybuilder Shirin Nobahari was jailed for exposing her biceps on her Instagram account
- Iran has very strict laws regarding indecent exposure, which requires female athletes to cover their body when competing in sport events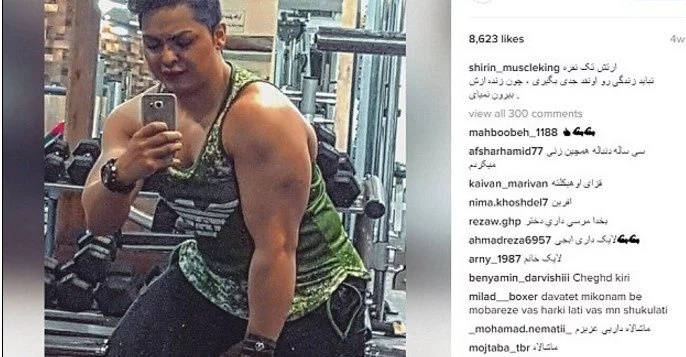 A female bodybuilder from Iran was arrested after she shared selfies with her exposed biceps on Instagram.
Iran has strict Islamic laws regarding indecent exposure and it is considered a serious offence for a woman to reveal parts of her body such as arms and legs in public. In the case of Iranian professional bodybuilder Shirin Nobahari she exposed her arms above her wrist and published the photos on her Instagram account under the moniker 'Shirin_Muscleking.'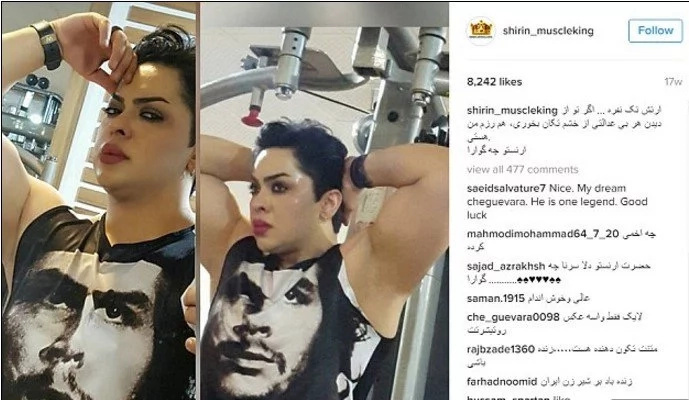 She was previously warned about her revealing photos in September.
A spokesperson for the Iranian judiciary wrote: "One of the female bodybuilders who recently published exposed photographs on social networks has been arrested."
In Iran, female athletes must follow very strict regulations which include them having to wear full bodysuits and headscarves when competing in sporting events. It is customary for female swimmers to wear special full body bodysuits and for female soccer players to wear special tracksuits that cover their whole body.
There have even been incidents were female sports fan were arrested for watching sport events involving male athletes.
Back in 2014, a 25 year old British citizen was arrested after attending a volleyball match between Iran and Italy.